Asia-Pacific Coronavirus News: Bangladesh records highest daily spike with 2,029 cases, India's total cases exceed 158,000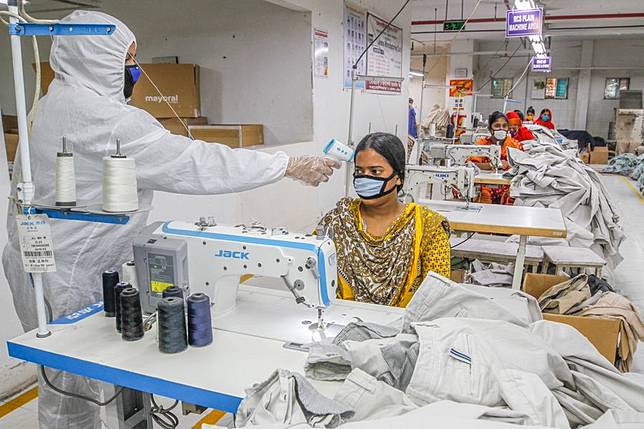 An official checks the body temperature of a worker at a garment factory in Dhaka, Bangladesh, on May 7, 2020. (Str/Xinhua)
-- Bangladesh records highest daily spike with 2,029 new cases;
-- New Zealand's national museum reopens;
-- Philippines reports 539 new cases, 15,588 in total;
-- India's death toll rises to 4,531 as total cases reach 158,333.
HONG KONG, May 28 (Xinhua) -- The following are the latest developments of the COVID-19 pandemic in Asia-Pacific countries.
KUALA LUMPUR -- Malaysia reported 10 new COVID-19 cases on Thursday, a new low since mid-March, bringing the national total to 7,629, the health ministry said.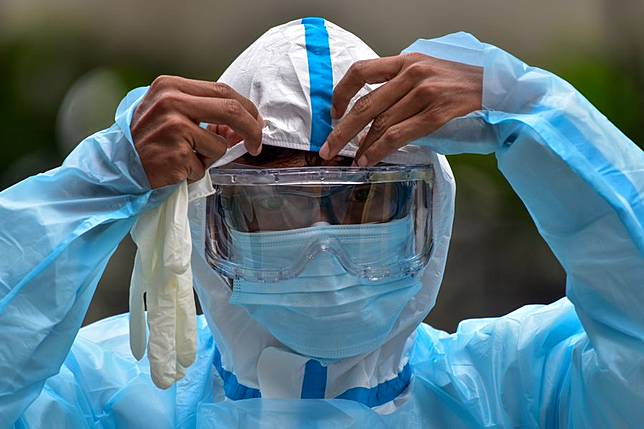 A medical staff member prepares to enter a building under the enhanced movement control order (EMCO) in Kuala Lumpur, Malaysia, April 15, 2020.  (Photo by Chong Voon Chung/Xinhua)
BANGKOK -- After a few weeks of respite, Thailand saw a jump into new double digits of COVID-19 cases, with health authorities reporting 11 cases on Thursday.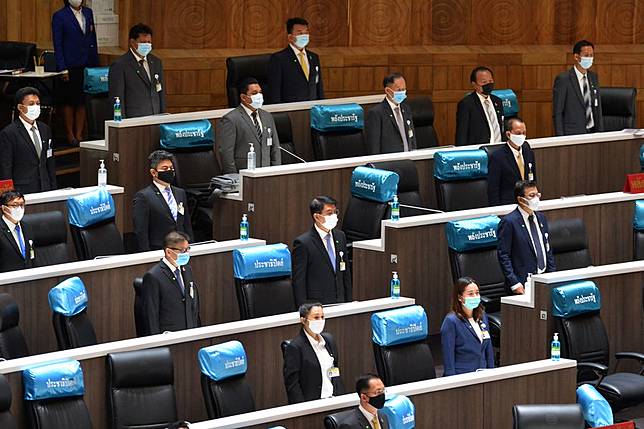 Members of the Thai parliament attend an open session at the Parliament House in Bangkok, Thailand, Wednesday, May 27, 2020. (Xinhua/Rachen Sageamsak)
KABUL -- Afghanistan reported on Thursday 580 new COVID-19 cases within the past 24 hours, bringing the national tally to 13,036, the country's Ministry of Public Health said.
Afghans buy dry fruits ahead of Eid al-Fitr festival in Herat, Afghanistan, May 20, 2020. (Photo by Elaha Sahel/Xinhua)
SYDNEY -- The number of COVID-19 cases linked to the live export ship, Al Kuwait, doubled to 12 on Thursday, as Australian authorities scrambled to establish why the ship was allowed to dock.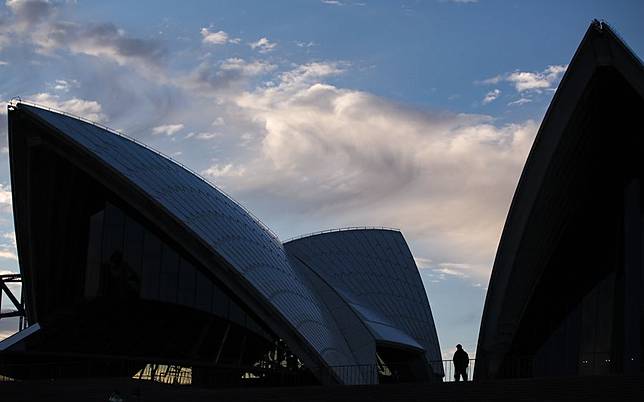 A staff member is seen at Sydney Opera House in Sydney, Australia, May 27, 2020. (Xinhua/Bai Xuefei)
DHAKA -- The number of confirmed COVID-19 cases in Bangladesh reached 40,321 after confirming 2,029 new cases in the last 24 hours, the biggest daily jump since March 8, a senior health ministry official told a media briefing on Thursday.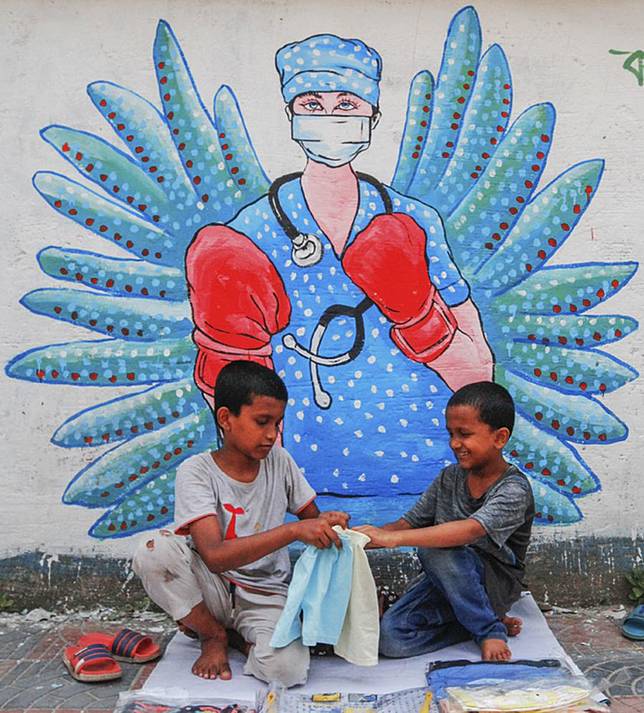 Children play in front of a graffiti to honor medical workers who fight against the coronavirus in Narayanganj, Bangladesh, May 18, 2020. (Str/Xinhua)
WELLINGTON -- New Zealand national museum "Te Papa" re-opened on Thursday after closing for more than two months to protect the public from the risk of COVID-19.
New Zealand reported no new case of COVID-19 on Thursday for six consecutive days, with the combined total of confirmed and probable cases staying at 1,504.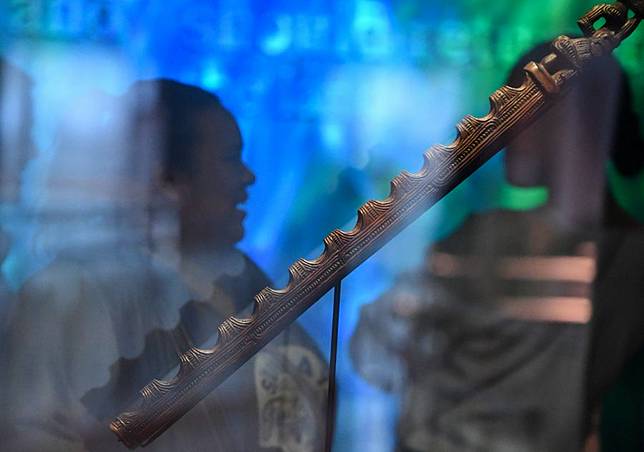 Visitors view exhibits at the reopened national museum "Te Papa" in Wellington, New Zealand, May 28, 2020. (Xinhua/Guo Lei)
MANILA -- The Philippines on Thursday reported 539 new cases of COVID-19, the biggest one day jump in cases since the virus emerged in the Philippines in January, bringing the total number to 15,588.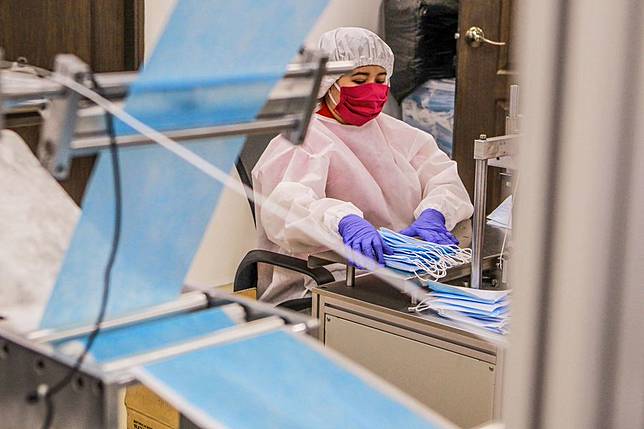 A worker assembles surgical masks inside a factory in Manila, the Philippines on May 15, 2020. (Xinhua/Rouelle Umali)
NEW DELHI -- India's federal health ministry Thursday morning said 194 new deaths due to COVID-19, besides fresh 6,566 positive cases were reported since Wednesday in the country, taking the number of deaths to 4,531 and total cases to 158,333.
India's western state of Maharashtra reported new single-day record of 105 COVID-19 deaths including 32 from Mumbai alone in the past 24 hours, taking the total toll to 1,897 in the state, said an official statement released late Wednesday night.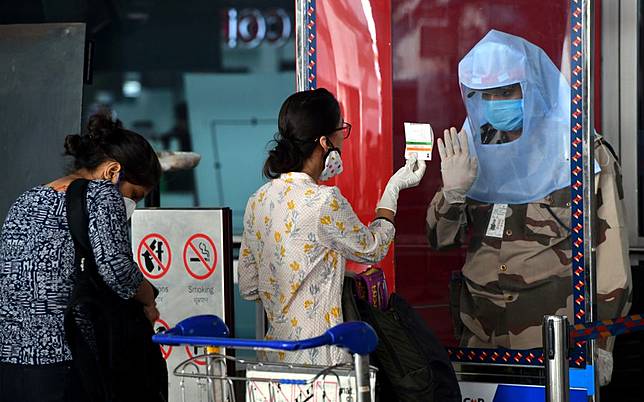 A security guard (R) is on duty at the Indira Gandhi International Airport in New Delhi, India, May 25, 2020. (Photo by Partha Sarkar/Xinhua)
SEOUL -- South Korea reported 79 more cases of the COVID-19 compared to 24 hours ago as of 0:00 a.m. Thursday local time, raising the total number of infections to 11,344.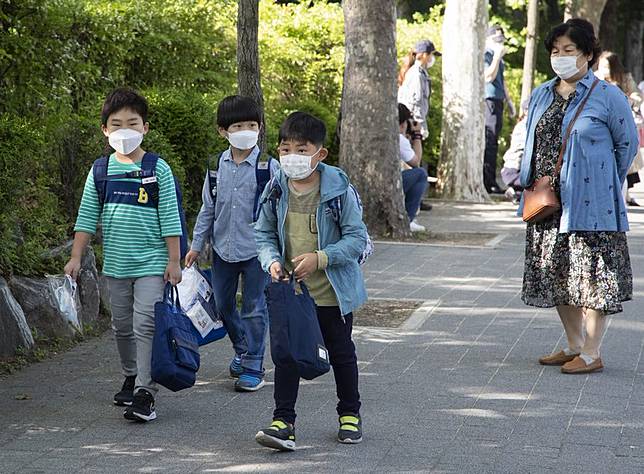 Students return for classes at Seryun Elementary School in Seoul, South Korea, May 27, 2020. (Photo by Lee Sang-ho/Xinhua) ■