Asia-Pacific Coronavirus News: Afghanistan reports highest daily increase of 866 cases, India's total infections surpass 170,000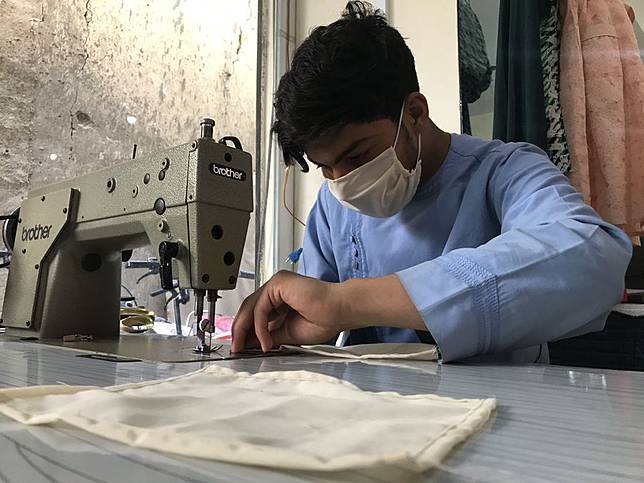 An Afghan man makes masks to donate for local residents in Kandahar city, Afghanistan, March 19, 2020. (Photo by Arghand/Xinhua)
-- Afghanistan reports highest daily increase of 866 cases, 14,525 in total;

-- Bangladesh sees biggest daily jump on COVID-19 deaths, tally crosses 600;
-- South Korea reports 39 more cases, 11,441 in total;

-- Cases surpass 170,000 in India, death toll at 4,971.

HONG KONG, May 30 (Xinhua) -- The following are the latest developments of the COVID-19 pandemic in Asia-Pacific countries.
KABUL -- Afghanistan on Saturday reported 866 new COVID-19 cases within the past 24 hours, the biggest daily increase since the outbreak of the pandemic in February, the country's Ministry of Public Health confirmed.

A firefighter sprays disinfectant in Kandahar, southern Afghanistan, April 11, 2020. (Xinhua/Sanaullah Seiam)
KUALA LUMPUR -- Malaysia reported 30 new COVID-19 cases on Saturday, pushing the national total to 7,762, the Health Ministry said.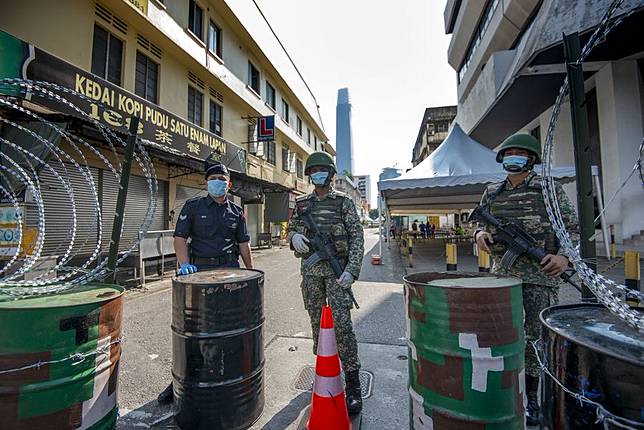 Police and soldiers are on duty in a restricted area in Kuala Lumpur, Malaysia, May 15, 2020. (Photo by Chong Voon Chung/Xinhua)
DHAKA -- Bangladesh recorded 28 new COVID-19 fatalities on Saturday, the highest increase in a single day since the pandemic started.
Professor Nasima Sultana, a senior health ministry official, told an online media briefing in Dhaka that 28 COVID-19 deaths were confirmed in a 24-hour period, bringing the total number of fatalities in the country since March to 610.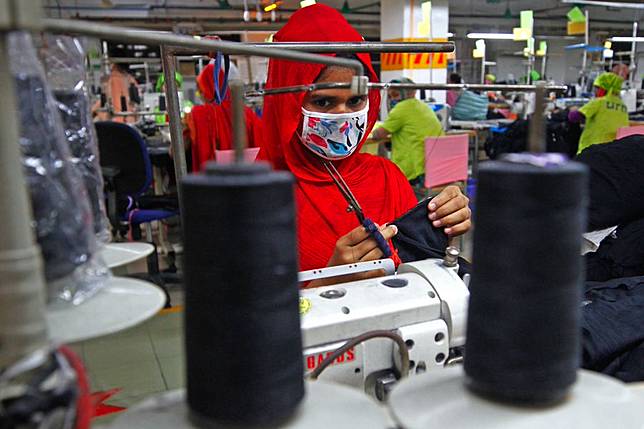 A worker works at a garment factory in Dhaka, Bangladesh, on May 28, 2020. (Str/Xinhua)
JAKARTA -- The COVID-19 cases in Indonesia rose by 557 within one day to 25,773, with the death toll adding by 53 to 1,573, Achmad Yurianto, a Health Ministry official, said at a press conference here on Saturday.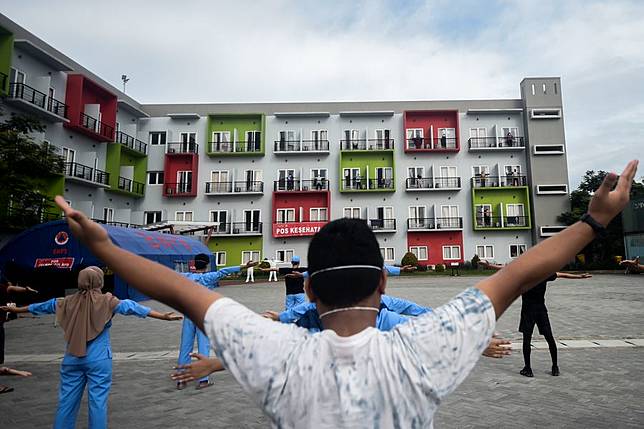 Health volunteers perform morning gym for self-quarantine people amid the COVID-19 outbreak at a quarantine site in Tangerang, Indonesia, May 26, 2020. (Xinhua/Agung Kuncahya B.)
MALE -- The number of COVID-19 cases in the Maldives reached 1,591 on Saturday, according to data from the Heath Protection Agency (HPA).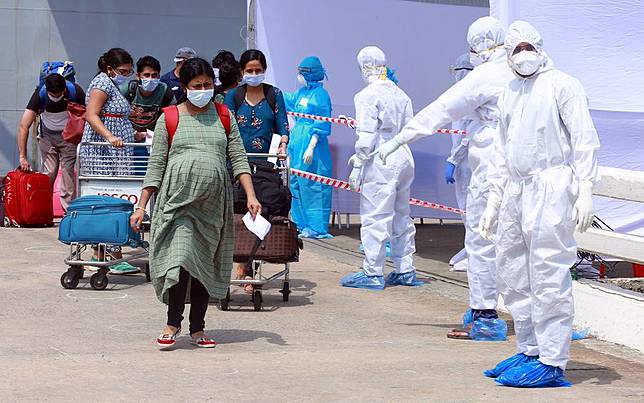 Indian citizens evacuated from Maldives arrive at Kochi, India, May 10, 2020. (Str/Xinhua)
SEOUL -- South Korea reported 39 more cases of the COVID-19 compared to 24 hours ago as of 0:00 a.m. Saturday local time, raising the total number of infections to 11,441.
The daily caseload fell below 40 in four days. The confirmed cases rose fast for the past three days due to a cluster infection at a logistics center of local e-commerce operator Coupang in Bucheon, just west of the capital Seoul.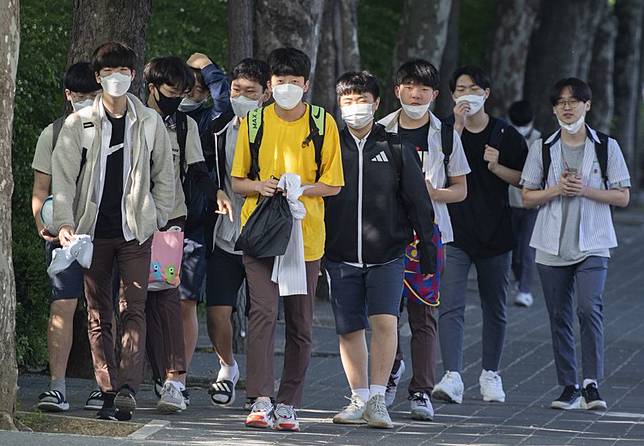 Students return to school for classes at Posung Middle School in Seoul, South Korea, May 27, 2020. (Photo by Lee Sang-ho/Xinhua)
YANGON -- Myanmar reported 17 more confirmed cases of COVID-19 on Saturday morning, bringing the number of infection to 224 in total, said a release from the Health and Sports Ministry.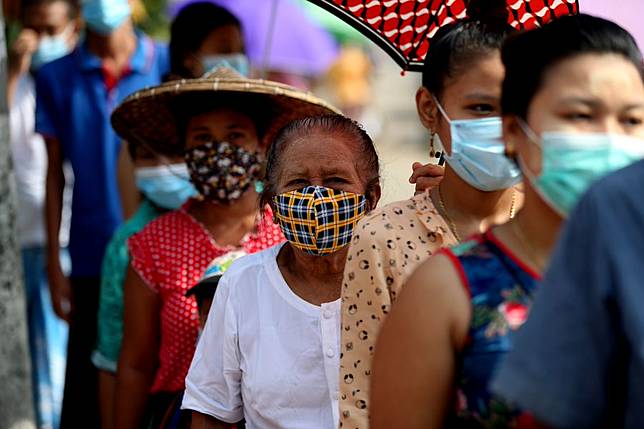 People wearing masks stand in line to get their health checked during a medical check-up campaign in Yangon, Myanmar, May 23, 2020. (Xinhua/U Aung)
NEW DELHI -- The total number of COVID-19 cases in India surpassed 170,000-mark, reaching 173,763 on Saturday, even as the death toll stood at 4,971, said the data issued by the federal health ministry a short while ago.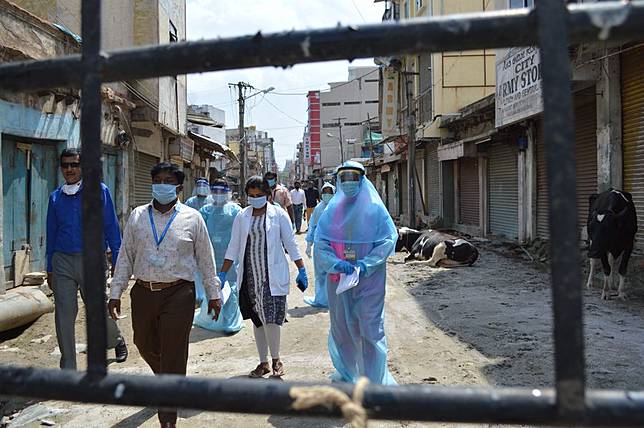 Indian medics team visit a COVID-19 hotspot area that has been sealed during lockdown to prevent the spread of the virus in Bangalore, India, May 29, 2020. (Str/Xinhua)■