Asia Album: Welcome back! Schools reopen with caution in Sri Lanka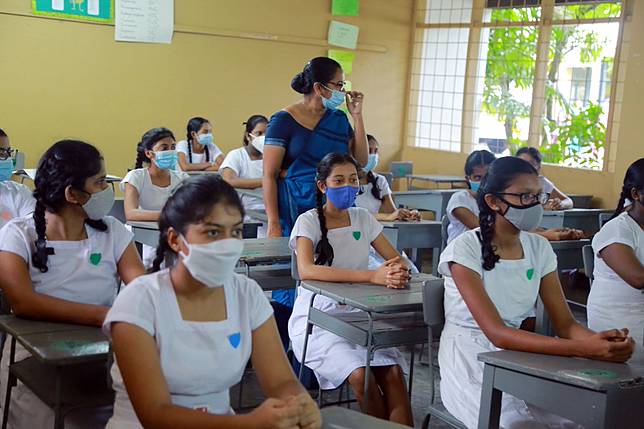 Students wear face masks in a classroom of a school in Colombo, Sri Lanka, on July 6, 2020. (Photo by Ajith Perera/Xinhua)
COLOMBO, July 7 (Xinhua) -- Sri Lanka reopened its schools in a phased manner after three-month closure, and students from Grade 5, 11 and 13 firstly resumed schooling on Monday, according to Sri Lankan Ministry of Education.
Students and teachers were asked to wear face masks, check body temperatures and wash hands thoroughly before entering classrooms.
To date, Sri Lanka has recorded 2,077 confirmed cases and 11 deaths.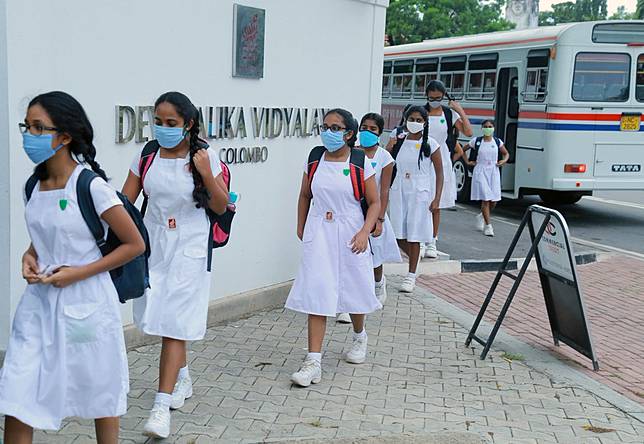 Students wearing face masks arrive at a school in Colombo, Sri Lanka, on July 6, 2020. (Photo by Ajith Perera/Xinhua)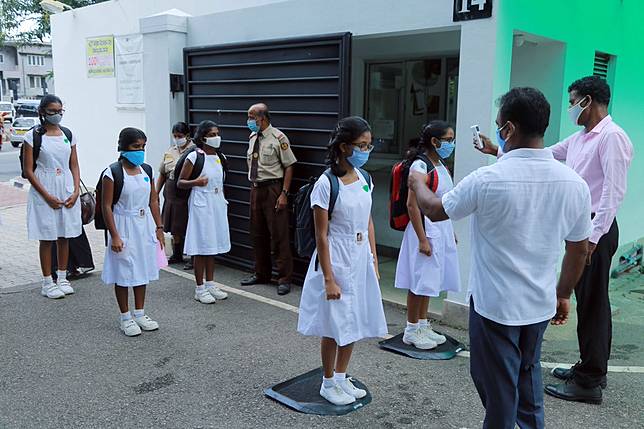 Students have their temperature checked before entering a school in Colombo, Sri Lanka, on July 6, 2020. (Photo by Ajith Perera/Xinhua)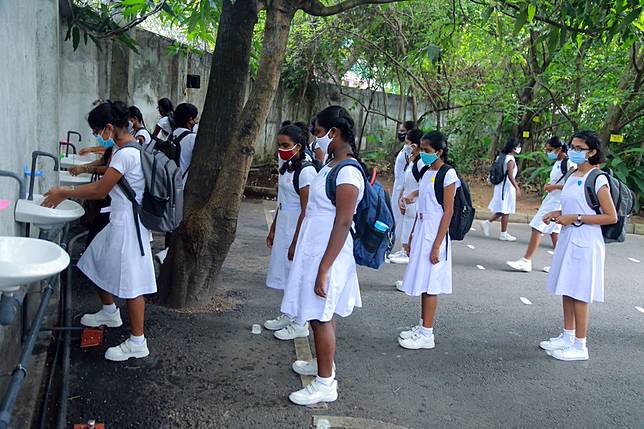 Students wearing face masks line up to wash hands at a school in Colombo, Sri Lanka, on July 6, 2020. (Photo by Ajith Perera/Xinhua) ■