'Very minimal effect' on Hong Kong whether US lawmakers succeed in bid to ban sale of tear gas and anti-riot gear to city, says police association chief
US congressional representatives announce bill to prohibit American companies selling non-lethal crowd items, such as tear gas, as well as defence articles and services to Hong Kong
Police sources confident force can find other overseas suppliers, with one saying there is a wide variety to choose from, including some very good ones in mainland China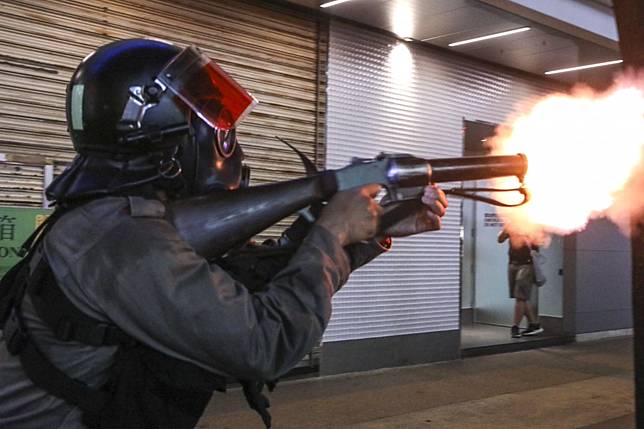 A proposal by United States lawmakers to halt the sale of riot control equipment to Hong Kong will have only a minimal effect, a representative of the Hong Kong Police Force said on Wednesday.
Other police sources said if the Americans went ahead with the ban, Hong Kong would have no shortage of alternative sources of such equipment " including from manufacturers in Europe, Asia and mainland China.
On Tuesday, US congressional representatives announced a bill to prohibit American companies from selling so-called non-lethal crowd items, such as tear gas, as well as defence articles and services to Hong Kong.
The move came as anti-government protests in the city entered the fourth month, with the police force facing rising criticism for its response, including accusations of brutality towards protesters.
Responding to the US lawmakers' action, Lam Chi-wai, chairman of the Police Junior Officers' Association which represents 80 per cent of 31,000-strong force, told the Post: "It only means the Hong Kong police have one fewer option. The effect to us will be very minimal if the bill is passed."
Lam, who was attached to the North Point district task force, said Hong Kong did not rely on only one source for such equipment.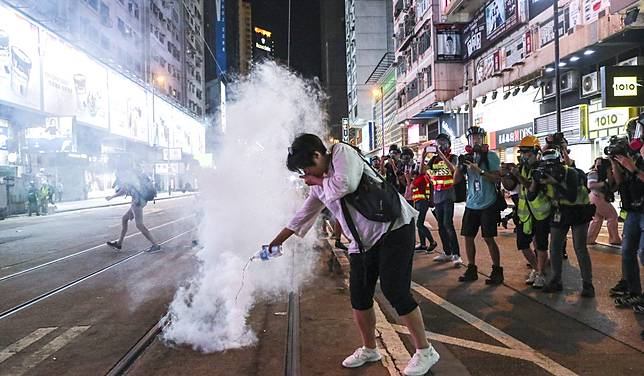 "Many advanced countries can also supply us up-to-standard gear," he said. "I am not worried at all."
He said there were also potential suppliers in Eastern Europe and Asia, among others.
The US is currently a major supplier of tear gas, sponge grenades, pepper spray and Remington shotguns to the Hong Kong police. Semi-automatic pistols, submachine guns and rifles come from Swiss maker Sig Sauer, as well as the US.
A police insider familiar with procurement, said manufacturers in the US and Britain used to be major suppliers of riot equipment to Hong Kong, but this was no longer the case as there were many suppliers around the world.
"The world is big," he said, adding that the force was already sourcing new stocks of tear gas, rubber bullets and sponge-tipped rounds from elsewhere. He stopped short of saying which countries Hong Kong was looking to buy from.
He added the Hong Kong police still had "a lot of stock" after using more than 2,200 canisters of tear gas and more than 600 rubber bullets, sponge-tipped rounds and beanbag rounds in dealing with the protesters.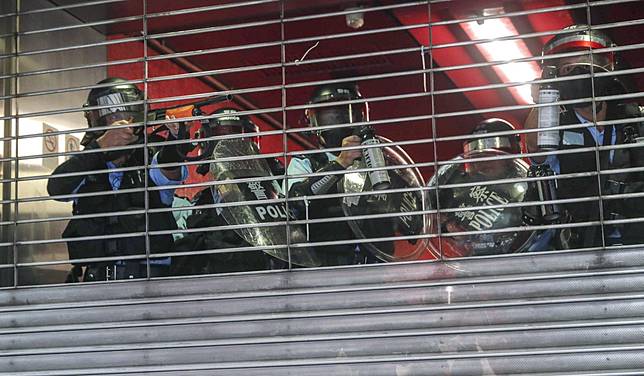 Another police source said the force was confident of finding alternative suppliers if US lawmakers succeeded in banning sales to Hong Kong.
"The Hong Kong Police, as a legitimate law enforcement agency, can purchase equipment anywhere in the world," the source said. "There is a wide variety of suppliers for the force to choose from, including some very good ones in mainland China."
The Post learnt that the police recently turned to mainland Chinese manufacturers to buy new protective suits and retractable batons.
Last month, a Guangzhou manufacturer delivered 500 protective suits to provide frontline officers better protection when facing protesters who have become increasingly violent.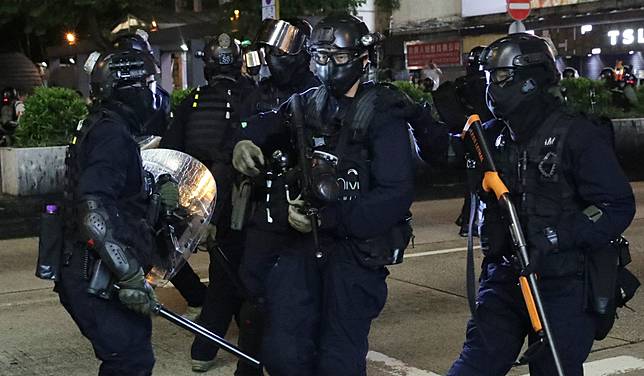 The police also recently doubled the number of protective suits on every Emergency Unit van to four, so that all officers on board would have a suit. The emergency teams mainly respond to 999 calls.
On Tuesday, thousands of retractable batons arrived from mainland China and police began distributing them to officers who asked for them.
In June, then British foreign secretary Jeremy Hunt suspended the export of tear gas and rubber bullets to Hong Kong after police and demonstrators clashed during early protests against the extradition bill. Chief Executive Carrie Lam Cheng Yuet-ngor announced the bill would be withdrawn last Wednesday.
Hunt said the UK would not issue any more licences for crowd control equipment to be sent to Hong Kong "unless we are satisfied that concerns raised on human rights and fundamental freedoms have been thoroughly addressed".
The Post has contacted the force for official comment.
Copyright (c) 2019. South China Morning Post Publishers Ltd. All rights reserved.