'Kill the virus, not the business' – Hong Kong bar owners angry at lack of government help despite two-week shutdown
Most Hong Kong bar and nightclub owners support the two-week closure, but still need to pay the rent and staff
The government has not replied to owners' requests for financial aid
"Kill the virus, not the business" is one of the only printable messages Hong Kong pub owners and bartenders have for Chief Executive Carrie Lam in a YouTube video uploaded after the administration closed the city's bars last week.
After months of indecision and a half-hearted attempt to restrict alcohol sales, the city's 1,200 pubs, bars and nightclubs were finally told to shut their doors for two weeks from last Friday to help contain the spread of the coronavirus. Owners were warned they faced six months in jail and a fine of HK$50,000 (US$6,450) if they failed to comply.
All bar owners the Post talked to support the shutdown, acknowledging that around 70 local coronavirus cases have been linked to bars or pubs in nightlife areas such as Lan Kwai Fong and Soho. But in an industry already hit hard by the 2019 anti-government protests, many venues are facing financial ruin from the shutdown and their owners are asking: now what?
If the Hong Kong government knows, it hasn't told the industry yet. So far there has been no reply to the sector's request for Hong Kong to follow the lead of the British government and cover 80 per cent of workers' pay and subsidise rent in the notoriously expensive city.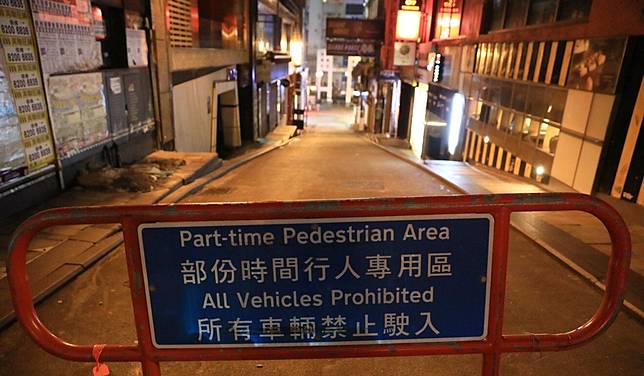 Singapore is also cited as a good example of a country looking out for its shuttered businesses, with the Lion City so far committing S$59.9 billion (US$42 billion) to deal with the crisis. The Hong Kong government has to date announced a coronavirus relief package of HK$30 billion (US$3.8 billion), but this was revealed before the bar shutdown and does not include relief for their costs such as wages and rent.
Warning: video contains foul language
Many bar owners are also asking why the shutdown has not been extended to restaurants. "What's the difference between people gathering for a meal and people gathering for a drink?" asked Hughie Doherty, owner of the To Be Frank bar in Kennedy Town. "Other than (Hong Kong Chief Executive) Carrie Lam (Cheng Yuet-ngor) stating that people may become more intimate while drinking, there has been no further clarification on why this decision was made."
Doherty is among those who saw the measures coming. "Still, I did not expect the regulations to be so vague, leaving a lot of uncertainty about what was and what wasn't allowed. I think it's another example of the government not being proactive enough, and in fact being more reactive."
But four days after the shutdown was ordered and nothing but silence from the government, all owners are wondering what " if any " help they can expect.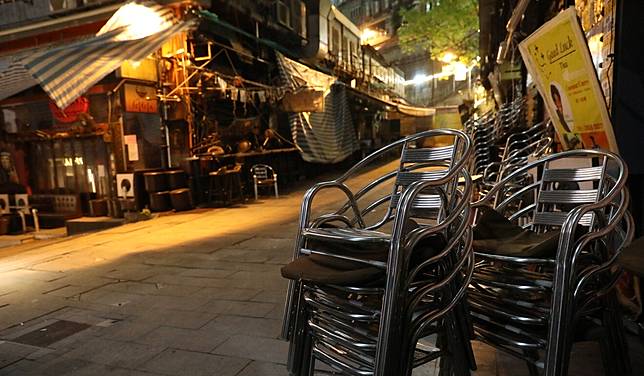 "There is still a lot of uncertainty around what relief measures will be implemented alongside these new laws, which are impacting the food and beverage sector in a big way," said Harsh Roopchand, co-founder of Central bar The Pontiac and co-founder of the 8 Creative group, which runs the Central bar Rummin' Tings, as well as the restaurants Amalfitana and Fratelli.
"We support any law that protects the health and safety of our team, our guests and the community, provided it comes with the right amount of support from the government, as we've seen in the UK and Singapore. We still have no idea what kind of relief we'll get from the government to help us pay our staff wages, the high Hong Kong rents and our various overheads.
"We would have liked to have seen these measures passed simultaneously and not after the laws were already put in place."
A spokesman for the Mihn nightclub in Sheung Wan said the government's communications with affected businesses had been ambiguous, which had knock-on effects on both the health and economic fronts.
"During both waves (of infections) the government seemed to be slow to react and most of the containment efforts have been done by the community. The second wave could have been avoided, but given that it happened, it was clear that the industry would come under increasing pressure. In our case, we took the decision to close before any government measure was announced. It simply had to be done."
While both Roopchand and the Mihn spokesman support the shutdown, they are not convinced that shutting bars alone will have a significant impact on halting the spread of the coronavirus.
Roopchand said: "Sure, it may help contain the spread of the virus somewhat, but there are other places which are as risky " if not more " than a bar or club, such as lifts. They have large numbers of people going in and out, and they are confined in a cramped environment in close proximity to one another."
"The measures are only one facet of a larger battle," the Mihn spokesman said. "Clubs and bars should do their part, but these measures alone " targeted at specific industries " will most likely not prevent the spread."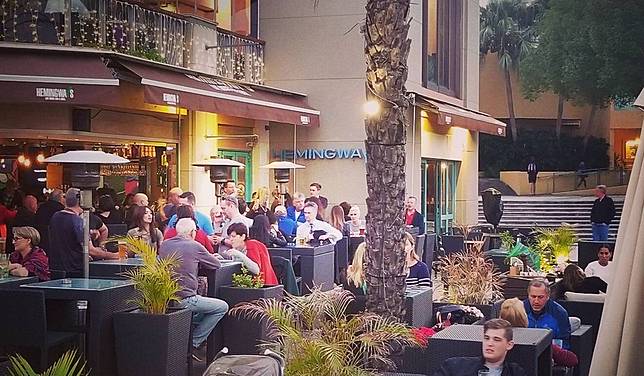 Apart from help covering wages, many bar and pub owners are also seeking rent subsidies or at least some understanding from Hong Kong's notoriously inflexible landlords. "Being able to pay wages will be a stretch, but paying our suppliers and landlord even more so," said Gary Stokes, managing director of Hemingway's in Discovery Bay.
"We need relief from the government immediately. Having Carrie Lam stand up and ask us all not to terminate any staff is fine, but what do we pay them? Peanuts? I am sure their own landlords will not accept peanuts.
"The big question is how long will this go on? One thing is for sure: we cannot last much longer without government support."
We support any law that protects the health and safety of our team, our guests and the community, provided it comes with the right amount of support from the governmentHarsh Roopchand, co-founder of the 8 Creative group
Roopchand added: "We have been pleading with the landlord of Rummin' Tings for close to 10 months for a rent reduction or a rent-free period, but we still have nothing," Roopchand said. "Their only response was 'Sorry about the situation but the landlord has no plans to adjust rent for all tenants', followed by a threat of legal action if we do not comply."
When asked what the future held for the industry, Roopchand said: "We feel there will be a new normal, which will be different to everything we have known before. Operators will need to adapt and get creative, focusing more on delivery-based models as we believe the industry will still have to operate under certain restrictions going forward.
"But the coronavirus has taught us to be grateful and appreciate what we have, and not take things for granted as we previously did."
Like cooking? For Asian recipes to make at home for friends and family, visit SCMP Cooking.
Copyright (c) 2020. South China Morning Post Publishers Ltd. All rights reserved.